How To Set Up a Mobile Concierge App For Your Hotel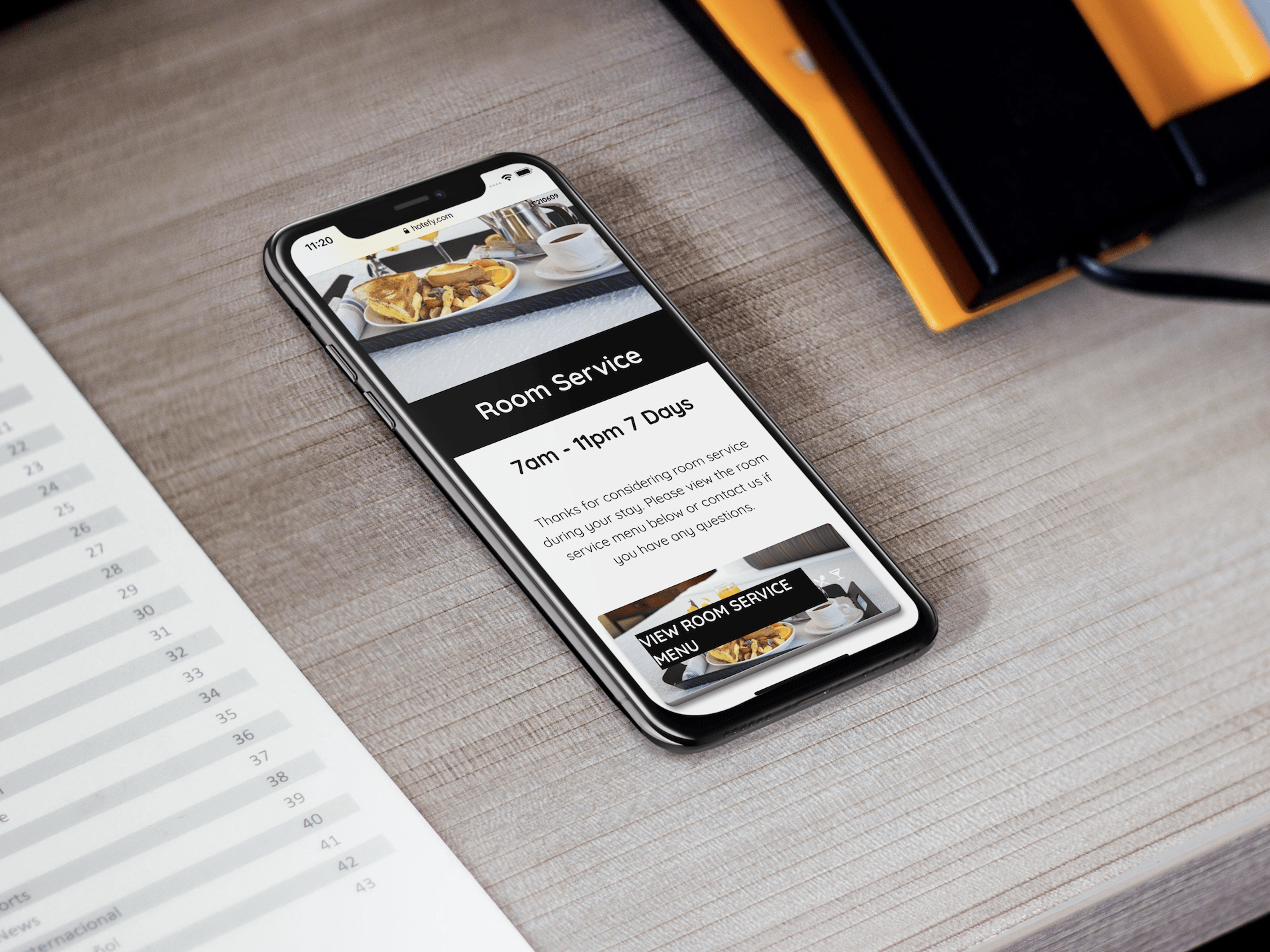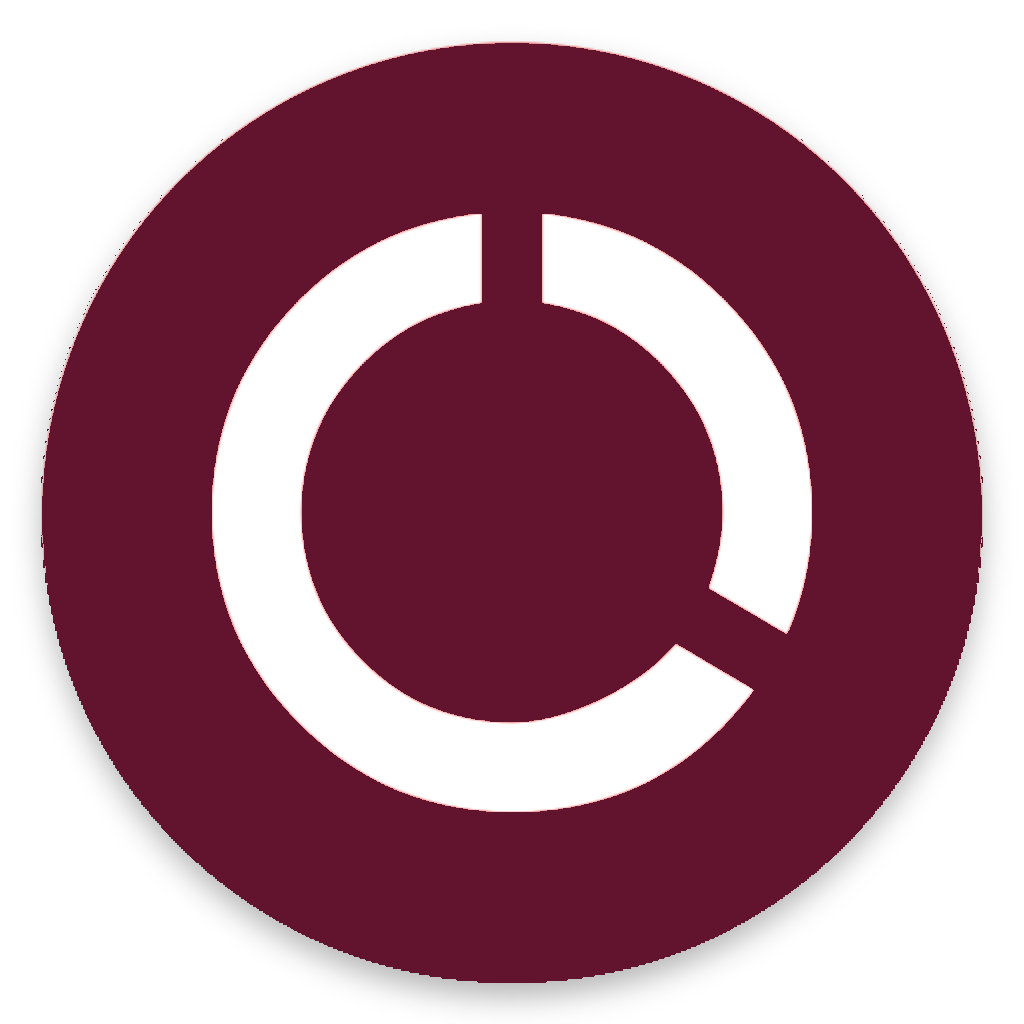 By Rohan
Why a Mobile Hotel Concierge App?
In theory, a good mobile concierge will increase orders, increase revenue, optimise guest data, and reduce operating costs, all while improving your guests' overall experience. It should be your opportunity to get closer to your guest through a full service omni-channel experience.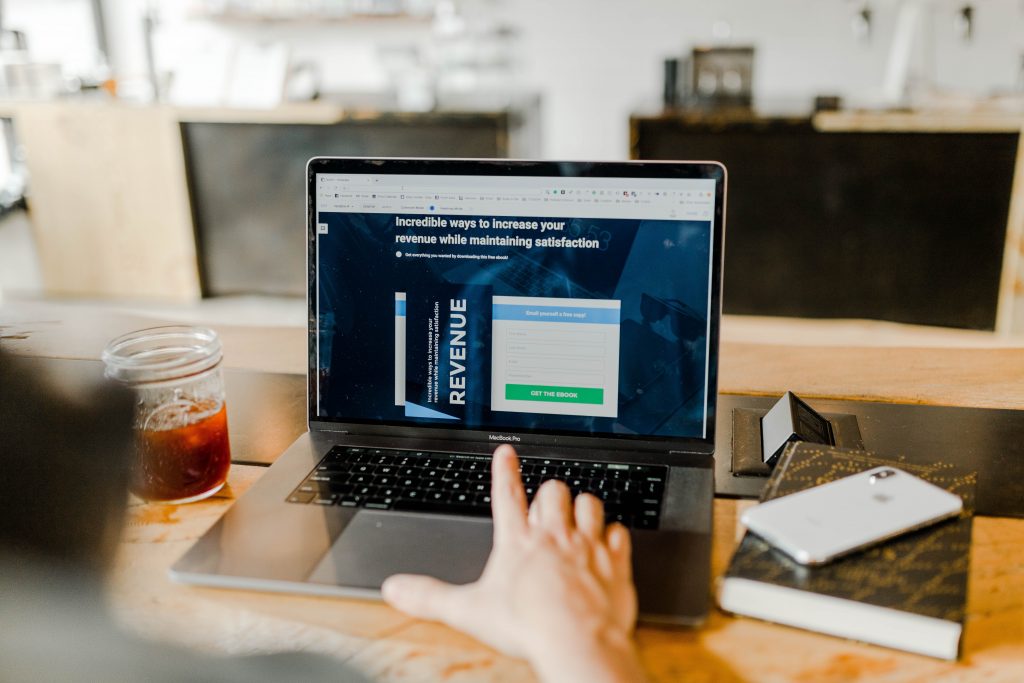 If nurtured correctly, profit from room service, tours, spa and pool services, and other amenities can outpace that from room reservations. So, from a business as well as a guest experience perspective, a hotel concierge app offers a valuable opportunity to increase revenue at very little risk.
1. Sign Up for a Hotel Concierge App 
This page covers the setup of a hotel guest app through Hotefy. Hotefy is a web app so it does not require your guests to download or install anything before using it. If you are not already using Hotefy, you should still be able to gain some insights into what is available in a hotel concierge software solution.  
>> Check out The 8 Best Concierge Apps for Hotels 2021. If you would like to sign up for Hotefy's free plan to check out what it can do for you, click the Sign Up button below.
Sign Up For Hotefy's Free Plan
2 Create Hotel
After you have registered (registration is free), the first step within the hotel concierge software is to create your hotel or accommodation venue. Please enter your hotel's name and click "CREATE."
Once your hotel has been created, click the arrow button to proceed to the Manager Dashboard.

3. App Concierge Manager
The first page you will see is the Manager Dashboard. Click the top large button marked in red (see pic below). This will take you to your Hotel's Concierge Homepage.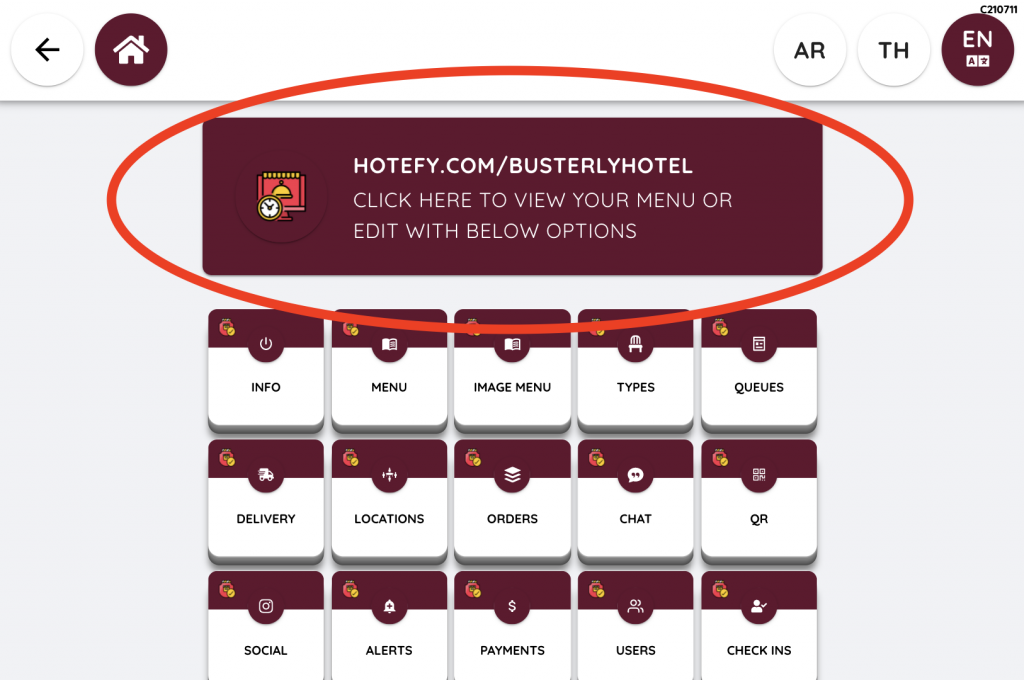 4. Guest-Facing Hotel Concierge App
The Hotel Concierge homepage is what your guests will see upon first loading the app. It is currently populated with the default configuration. The layout appears slightly different across various devices, but still has all the options you choose to offer.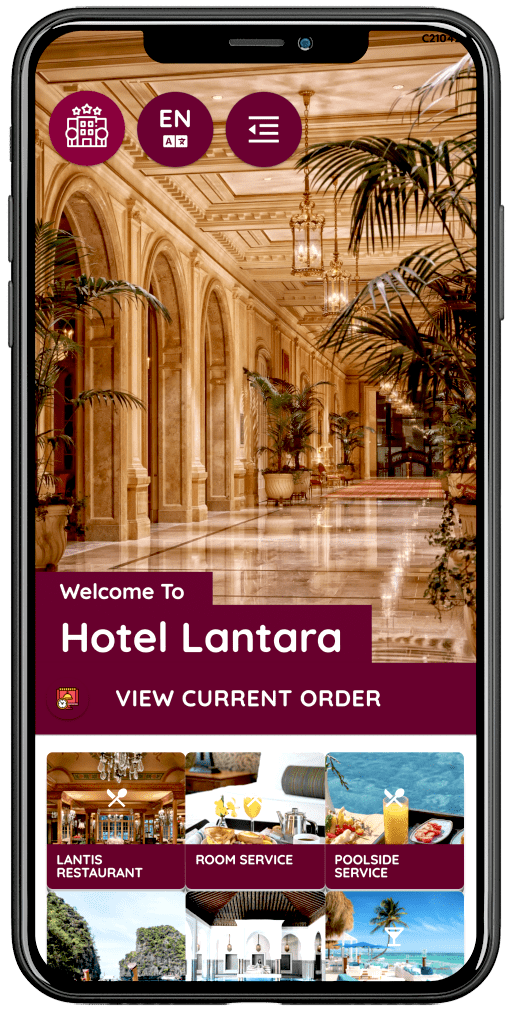 5. Customizing Your Concierge App Homepage
To customize the guest-facing homepage, go back to the Manager Dashboard and click on "PAGES." Click the pen icon by the welcome message to edit your service offerings.

Once you are on that page, click on the text you want to change to edit it directly. Once done, save and return to your homepage to check out your edits.
6. Hotel Concierge Software Editing Example
There is a lot you can configure in the Hotefy default configuration, such as room upgrades, room service, spa, taxi, events, etc. Any item is fully customizable or removable as necessary. You can also add any item that doesn't appear.
We will use ROOM SERVICE as an example of how to edit the existing configuration. Below is the room service landing page. To edit this page, go to PAGES, then ROOM SERVICE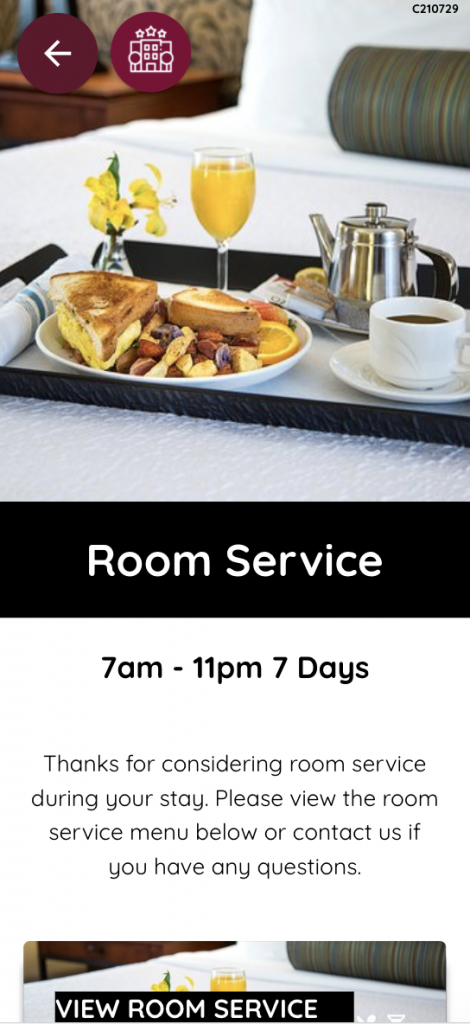 Below are the room service items. To edit these items, go to MENU.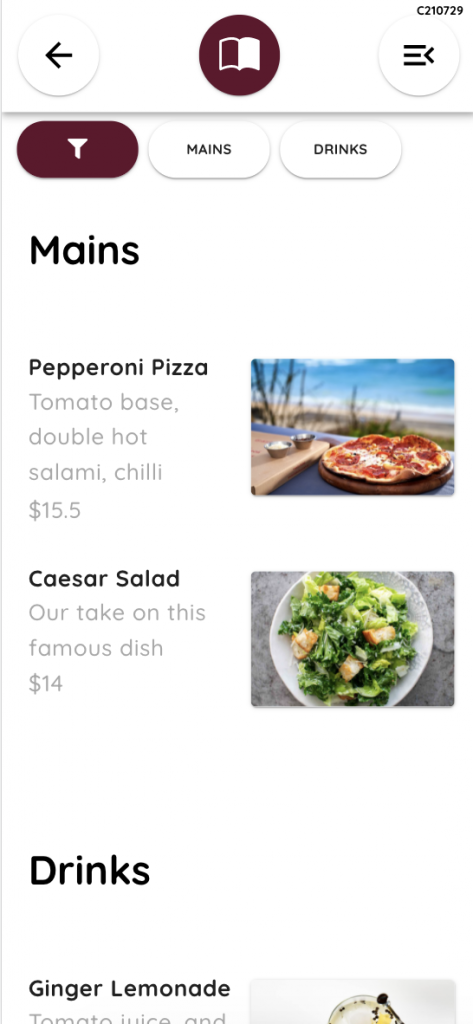 7. Next Steps
The process of setting up your hotel concierge app can be done in stages so you don't really need to set up everything immediately or have all your services on the app before launching.
Here are the main things that hoteliers will add to Hotefy. We would recommend choosing room service and one or two other items to start with. 
Food and beverage menu

Room service menu (if different from above)

Room prices

Service hours

Hotel services, e.g., wake-up calls, shuttle rides

Other services and packages such as tours and spa offerings
8. Final Steps
Once you've set up your hotel guest app, you need to tell your customers about it. We recommend telling them verbally upon arrival as well as passively via prompts throughout their stay. The most effective prompt is a QR code on a room service flyer on their nightstand. 
Free QR flyer templates can be downloaded from the dashboard at MANAGER HOME > QR  
9. Hotel Guest App Support
Hotefy has great customer support. If at any time you need help configuring your venue and your offerings on our hotel concierge software, please contact one of the helpful members of the Orderlina-Hotefy team using one of the following:
support@hotefy.com
https://m.me/orderlina
https://get.hotefy.com and click the live chat option
Hotefy offers free app setup for members. If you are interested in becoming a member, check out pricing.
Ready to Implement a Hotel Concierge App for Your Venue?
Offering a hotel guest app could transform or help to accelerate your business' transformation. We have outlined some basic steps to get you started with the Hotefy Concierge App but the rest is up to you. Hotefy has free plans that remain free up to 200 views per month, so go ahead and check it out – you have nothing to lose!