The 7 Best Hotel Apps: Reviews, Pros, and Cons, Price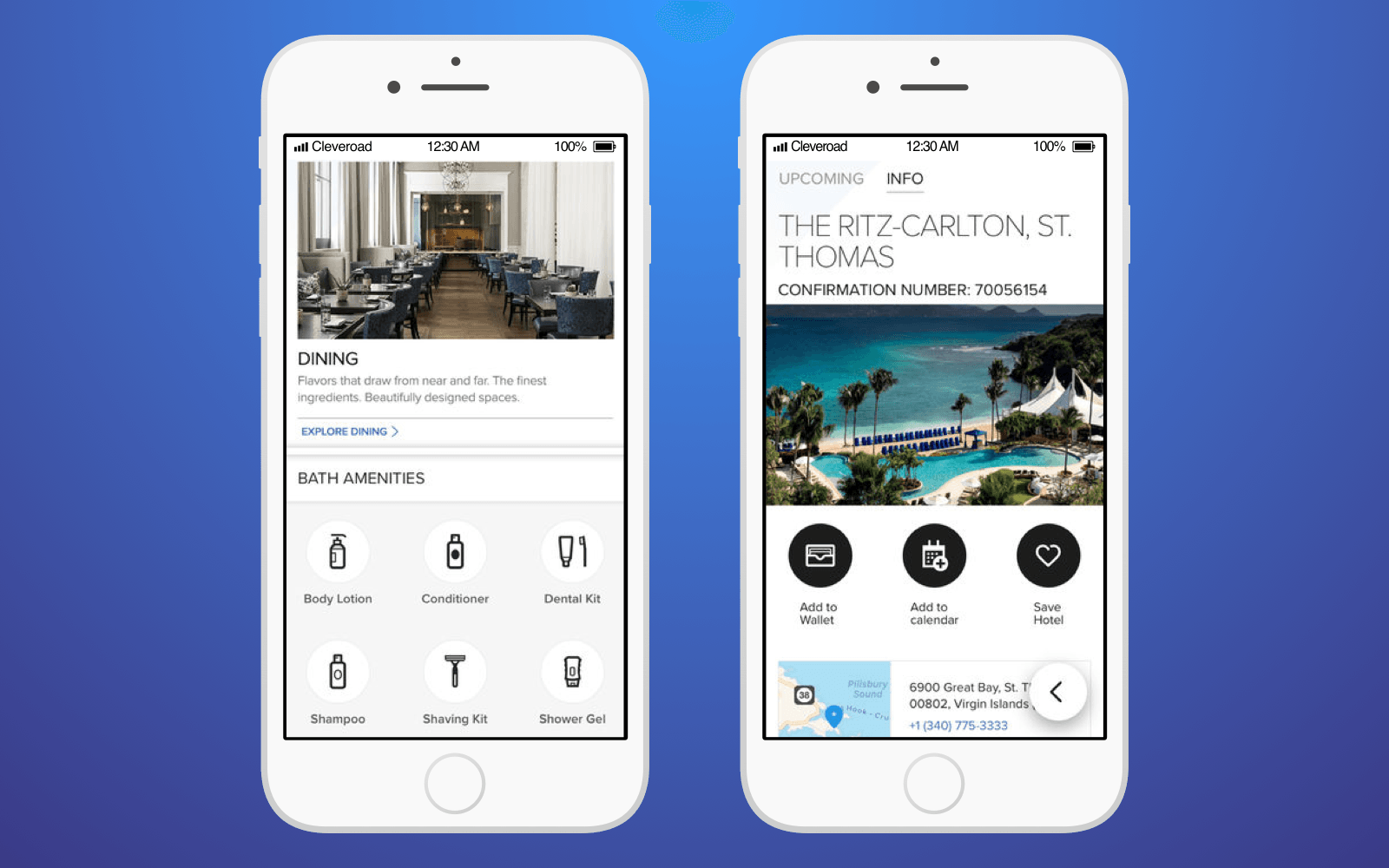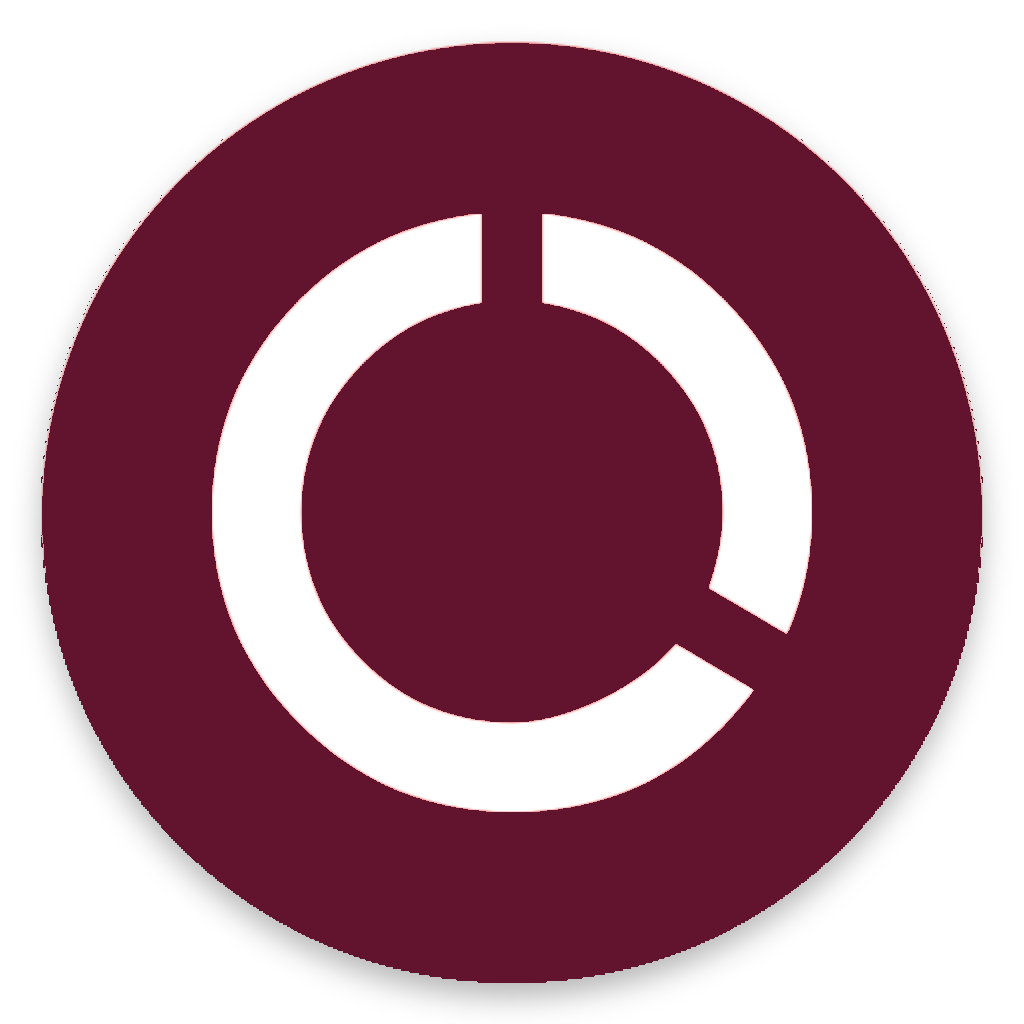 By Michael
With hotel room revenue worth a staggering 144 billion U.S. dollars in 2022, it's not surprising many in the industry are looking to find the best hotel guest apps. 
Using hotel apps to increase revenue is the smart solution for hoteliers who understand today's modern traveler and their ever-growing digital requirements.
But which are the best? In our helpful article, we will take a look at the 7 best including pros and cons, product info, cost, and more! 
So let's get going with why you need a digital concierge app for your contactless hotel offering.
Best Hotel Apps – Why do I need a hotel guest app? 
During the pandemic, the hotel industry is undergoing a huge digital transformation. Digital concierge apps and other contactless digital solutions are paving the way for hoteliers to supercharge their revenue. 
The post-pandemic traveler is ever-changing and requires more control over their stay and looking for a safer, more personalized experience. 
A hotel mobile app is a downloadable digital solution for smartphones and tablets that helps hoteliers elevate guests' stays. It also provides a key touchpoint for hoteliers to upsell and increase room revenue. 
Let's take a look at the 7 best hotel apps so you can begin to take advantage of digital guest solutions and remain competitive.
So let's get going with our list of the 7 best hotel apps, starting with Duve.
Duve Guest app
The Duve Guest App is a web-based Concierge solution which means your guests won't have to download apps. 
Duve describes itself as an innovative platform for end-to-end guest communication. It offers online check-in, upsells, and review optimization. 
The web-based smart hotel solution allows hoteliers and hospitality venue owners to completely transform their guest experience. 
Using Duve you can boost guest communication and engagement and improve important metrics within your business. 
Pros and cons 
It's simple to use 

Schedule cleans and upsells other services 

Some parts of the app aren't customizable such as user interface, guest app, admin 'task' views, along with feedback and review categories 

The connectivity to Airbnb with native API can sometimes be delayed for new reservations, Duve is working on this. 
Price 
They offer a basic pricing structure at $5 a room, pro at $6.50, premium at $9, or an enterprise plan  for advanced customizations and expert services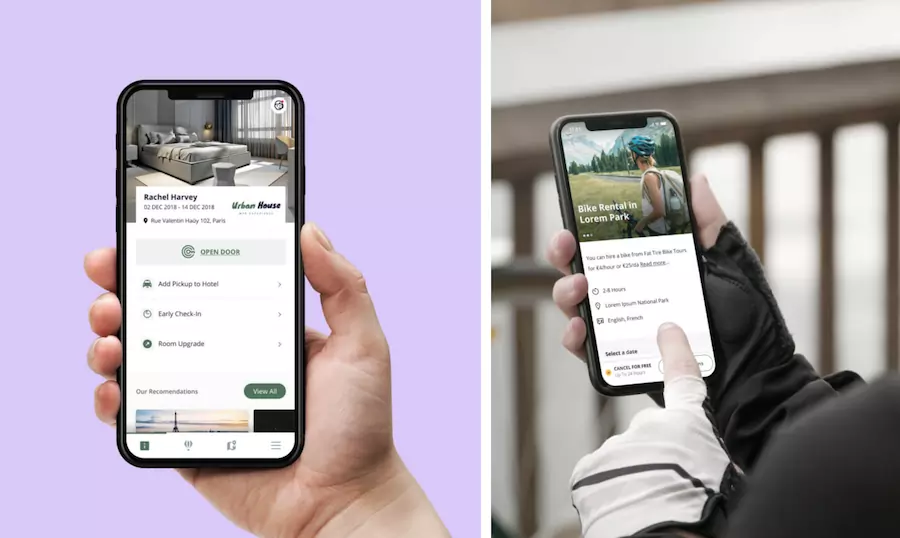 HotelFriend Mobile Concierge 
HotelFriend describes itself as a personalized travel assistant. Using the app guests can order and pay for hotel services from any device. 
This innovative app also allows guests to order deals, packages, and other special offers. 
HotelFriend is a complete hotel management system and offers a 360° ecosystem of hospitality. Their hotel guest app covers the organization of work, and direct room and service sales. 
Some of its features include contactless ordering and payment, guest chat via messaging, alongside digital check-in and check-out. 
Pros and cons 
It offers no hidden costs for updates and support issues 

Allows hotel owners to automate, manage and configure hotel departments and a range of services using the department management module 

Some reports say the system is quite slow and has many unresolved bugs

The channel manager integration can also be slow to sync reservations, sometimes taking hours to perform 
Price: 
HotelFriend uses a subscription model pricing structure, starting at $25, and offers a free trial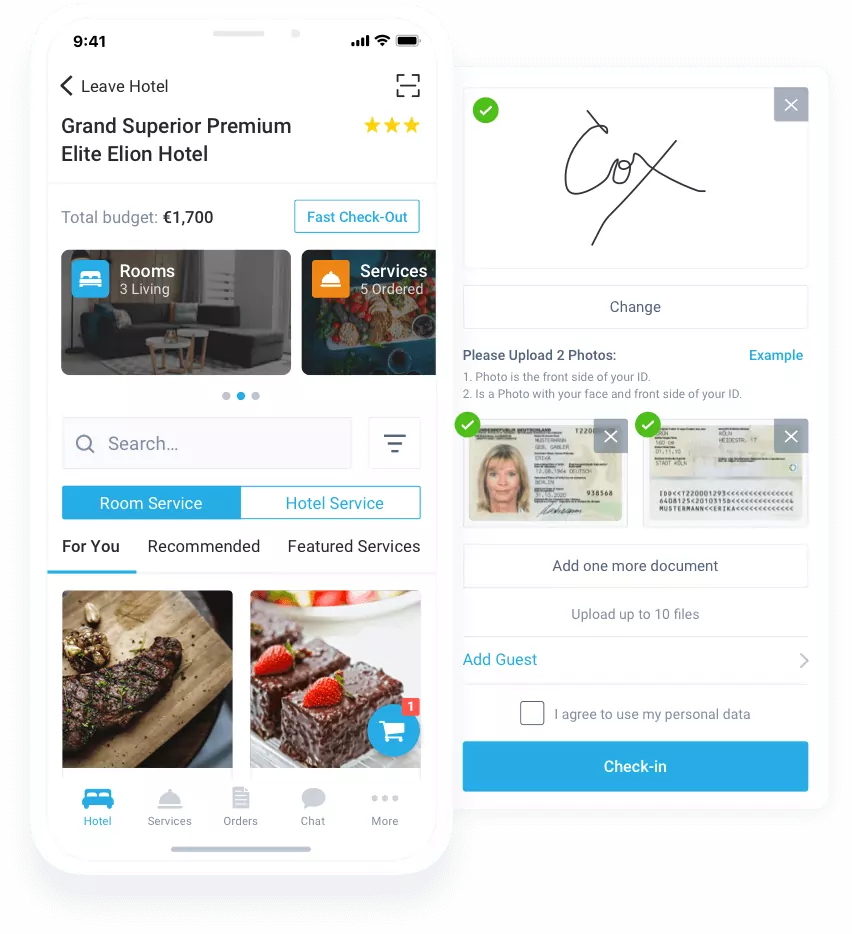 Vamoos
Vamoos offers a customizable digital concierge service which they say will help to elevate your guests' experience and drive service sales. 
The app is designed to encourage Re bookings, saving those in the hotel industry time and money, as well as speeding up everyday tasks. 
This digital concierge app has a range of features including integrated maps, opportunities for upselling other services, and messaging notifications. It also offers multi-property functionality. 
Moreover, with over 25 features including 24 hour messaging and access to its app directory, Vamoos offers a fully automated digital hotel directory service. 
For more information on the Top 7 Digital Hotel Directory Compendiums, head over to discover more reviews. 
Pros and cons 
The app is easy to use and intuitive 

Help is quick to respond 

Good customer service 

Directory view and structure currently not customisable

Currently, only language offered  is English 

Can be slow to load directories and photo galleries 
Price 
Vamoos's pricing structure is based on the number of rooms in your hotel. 
20 to 49 rooms $135

50 to 99 rooms $270 
These costs also include access to their exclusive travel company network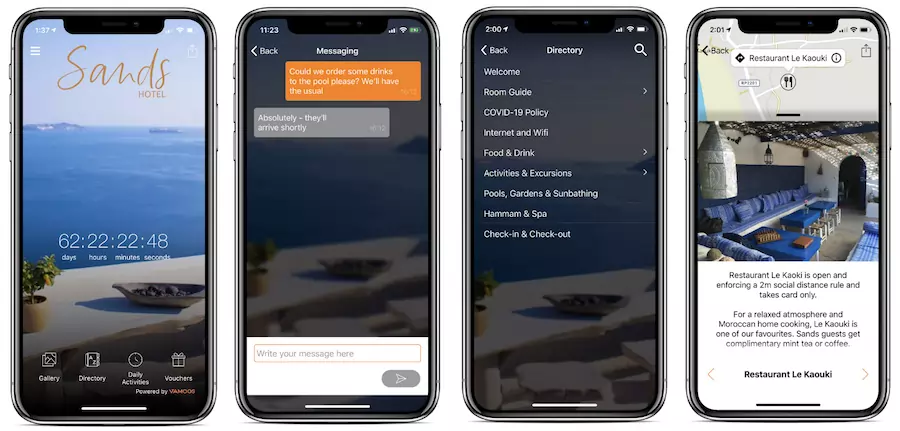 Better.Guest Hotel App 
The Better.Guest hotel app was a 2022 Finalist in HotelTechAwards. This is why it earns its place on our 7 best hotel apps. Their app is available as a web app,  WLAN, Android, and iOS versions. So offers a wide range of digital solutions for you and your guests. 
Offering integration with Oracle OPERA PMS, this app offers guests the ability to book appointments for wellness treatments which are forwarded to the correct departments using the software. 
The app also offers guests contactless check-in and check-out along with a pre-filled registration form arriving at the reception desk for your customers to check-in without waiting at reception. 
Pros and cons 
Simple communication channels between departments 

The push messages and the chat function are simple for guests, well thought out and intuitive 

According to some reviews, ROI is lower than for other apps. 

The design of some buttons and links could be improved

Some information for guests would benefit from being made simpler 
Price: 
Personalized quotation based on property type, number of rooms, and location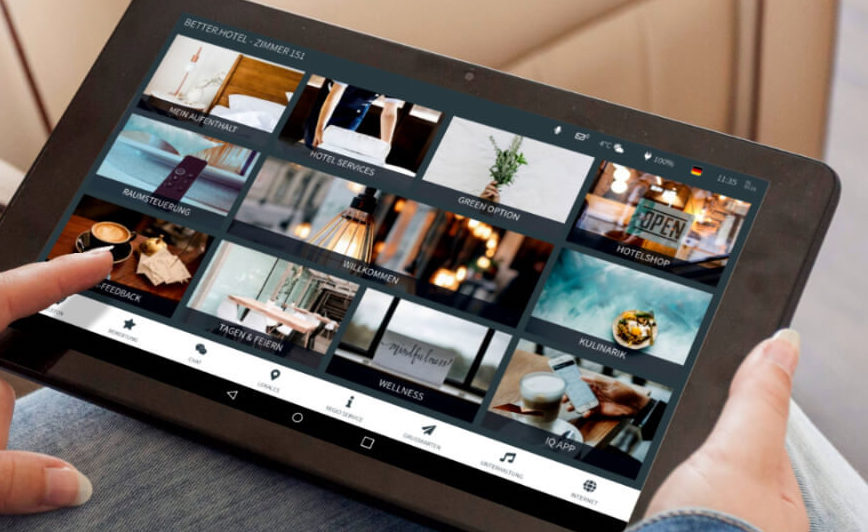 Hotefy
Hotefy, although relatively new, has already made a name for itself in 32 countries. For this reason, Hotefy is well-deserving of its place on the 7 best hotel apps.
One of its chief features is that it's priced extremely competitive when compared to other smart hotel apps. 
It's a hotel concierge digital solution for all sizes of hotels and especially for those with 200 rooms or more. Giving hotels the ability to significantly reduce operational costs. It offers hoteliers integrations direct to POS/PMS. 
Some hotels using this app have seen a 30% increase in revenue alongside improved customer ratings and savings on staff and other expenses. 
Customization is one of its quintessential offerings to allow hoteliers to get started in minutes or create pages that define their brand. 
Alongside this, Hotefy provides training in the form of live online and videos. It also offers support via 24/7 live support and online.
Pros and cons 
Fair subscription-based pricing

Currently only available in the English language

Customized or pre-built pages  

No commissions on orders or room upgrades 

24/7 support 
Price
Hotefy offers a three-tiered pricing plan based on occupancy, including unlimited rooms 
Free – $0/month  

Premium – $119/month 

Premium Large – $249/month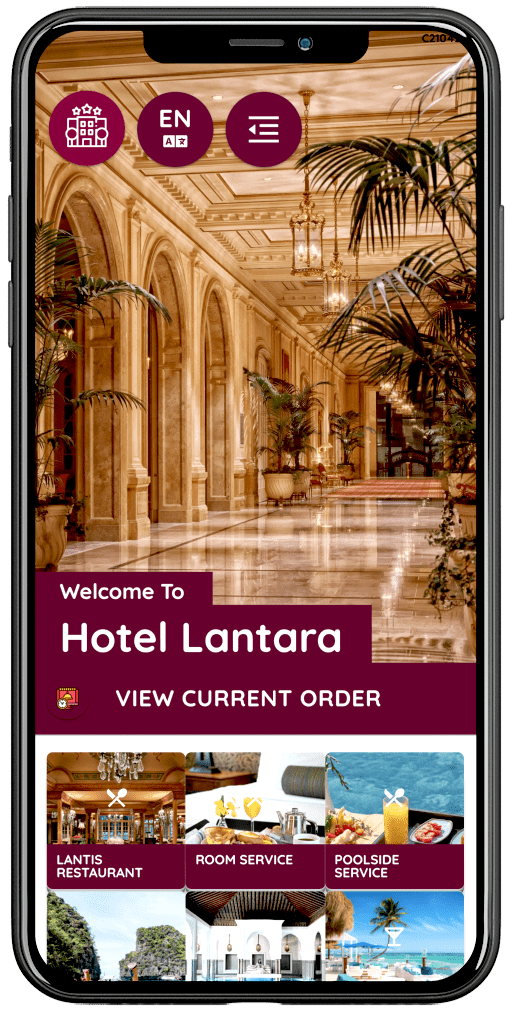 Suitepad 
SuitePad, one of the contenders on our 7 best hotel apps, offers a сoncierge software solution for guests and the hotel staff. 
In addition to offering tablets in-room, Suitepad also offers an interactive projector for hotel lobbies and a bring-your-own-device (BYOD) solution to provide a contactless hotel experience for your guests.
It offers software currently in languages including English, French, German and Spanish and a hotel directory, VoIP phone function, city guide, and housekeeping requests. 
Guests can also browse the web, in-room entertainment, and order room service. 
Pros and cons 
Enables guests to steam from phones and other devices to hotel tv 

The app also customized  functions and content of the digital guest directory for hotel brand 
Currently, it's not possible to delete push messages independently so that they can no longer be seen or read in the guest rooms
Connection on some pads can be slow, however, Suitepad are working on this issue 
The interface is a little outdated and images cannot be adjusted
Price: 
Pricing is via a personalized offer depending on the type of hotel, or if your room has a star rating.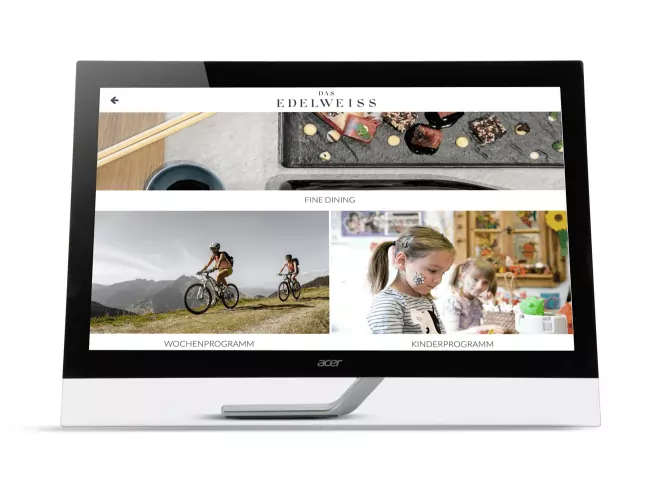 ALICE Guest App
The ALICE guest app works with over 2,500 hotels including some of the world's leading brands such as The Hilton and Hyatt brands. 
Its hotel smart app can help hoteliers to bring all their departments together. It offers one single platform for task management and communications internally between staff, guests, and management. 
An easy to use interface which allows guests to make reservations digitally and for hoteliers to communicate with them using mobile and SMS
Pros and cons 
Simple to use, with guests communication and internal housekeeping requests easy 
Auto translates any messages between staff. Alongside simple to prioritize tasks on the home screen which are then automatically updated 
Profiles not easy to delete 
Sometimes phone numbers from reservations have to be entered manually 
Price: 
No prices are available on the website, but there is a free demo available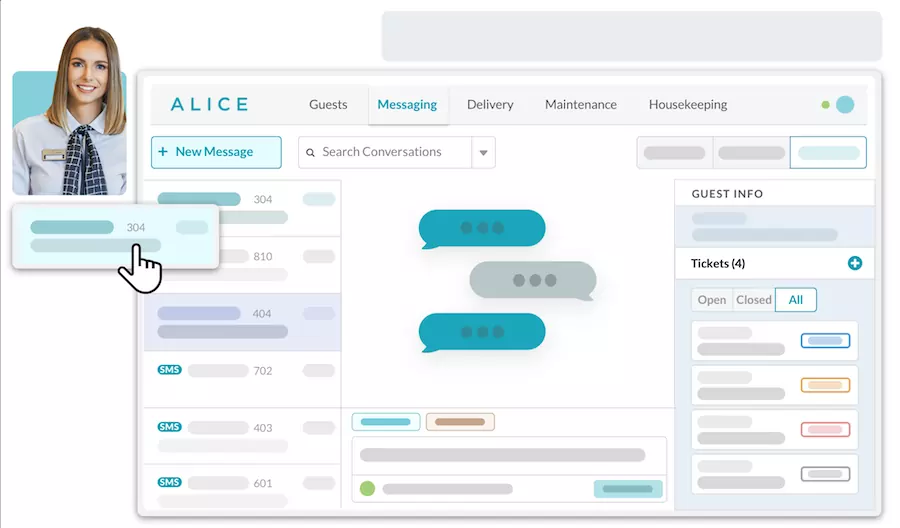 Best Hotel Apps … to finish on
So we hope that's given you a wide variety of the best hotel guest apps for your venue. 
With the best hotel guest apps, your guests can get directions, discover services you offer, peruse your restaurant menu, book a table or spa treatments, and much more! 
Why not head over to check out our demo so you can discover more about how you can Increase room service revenue by a huge 200% with an unrivaled hotel app experience.